The firm changed its name to Goldstein, Rikon, Rikon & Levi, P.C. on January 1, 2022
Michael Rikon Highlighted in Video by Marquis Who's Who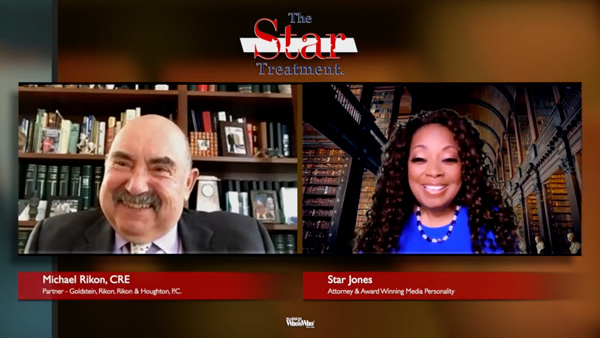 Michael Rikon was highlighted in this interview by Marquis Who's Who, an exclusive community of accomplished, seasoned professionals who have worked hard to showcase their many achievements. View a video of the interview here.
Michael Rikon was designated a "Top Lawyer" for 2019 by Marquis Who's Who
Goldstein, Rikon, Rikon & Houghton, P.C. has been awarded the Legal Elite Award for 2019 as "Best Eminent Domain Law Firm – New York" by U.S. Business News.
Michael Rikon will lecture at the New York State Judicial Institute, White Plains, New York on "Challenges to Condemnation Proceedings (2019)."
Michael Rikon was designated a "Distinguished Lawyer" by Lawyers of Distinction.
Joshua H. Rikon presented a program on the Valuation of Property in Condemnation at the Spring meeting of the Real Property, Probate and Trust section of the American Bar Association in May, 2008.
Michael Rikon and Jonathan M. Houghton have been designated Super Lawyers for 2019.
Ashley Levi and Matthew E. Guber have been designated as Rising Stars by Super Lawyers.
Joshua H. Rikon won the affirmance of an award of $1,190,582.91 plus interest for reimbursement of legal fees in the Appellate Division, Second Department in Matter of Village of Haverstraw (AAA Electricians, Inc.).
This amount followed the award of $9,026,893 after trial by Michael Rikon and Ashley Levi. The pre-vesting offer was $2,596,150.